If your facility uses an MRI scanner, you know by now that there are a number of parts failures that can bring your scanning schedule to a screeching halt. GE's HDx and HDxt systems are no exception. One of these key parts in the HDx series is the SSM, or system support module (part number 2160200-43).
To help prepare you for this possibility (dare we say, eventuality), we're going to share what users can expect from their SSM in terms of lifespan and signs of failure. We'll also share how much it costs right now to replace an SSM when it does fail.
Lifespan, Signs of Failure, Cost for GE System Support Module
Average Lifespan
Because the SSM is an electronic component, there is no way to accurately predict its lifespan. Simply put, it could last for the useful life of the system (with proper maintenance this is more likely), or it could fail within a few weeks of installation.
Signs of Failure
While it's impossible to put a firm duration on the life of an SSM, the next best thing is to be aware of what it might look like when your SSM is struggling or or has failed.
The SSM has a diagnostic screen in your system's service software. If your system is out of commission, this screen can help identify whether your SSM is involved in the failure.
The front panel of the SSM has LED indicators that tell you when your SSM has a fault. On the back panel, there are LEDs that indicate normal operation and voltage. If these back LEDs indicate an abnormality, you have a problem.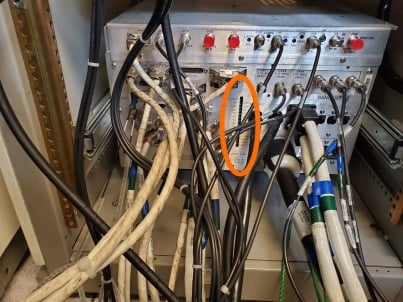 Solutions and Cost
Unfortunately, because the SSM is a key part, it can't be bypassed or temporarily worked around. When the SSM goes, the system is down and can't be used. Due to the sensitive nature of the internal components and the specialized tools required to repair them (if they are repairable at all), the most cost-effective thing to do in the event of an SSM failure is to replace it.
The good news for users is that, because SSMs can sometimes be repaired, some parts providers will sell them on an exchange basis for a reduced cost. Right now, a used/refurbished SSM, 2160200-43 on exchange costs between $3,000 and $5,000, depending on its age.
The Takeaway
Whether you're experiencing problems with your GE HDx or HDxt right now, or are simply learning more information for later, the system support module will play a critical role in your system's scanning future. When its time comes, the secondary parts market is ready to help.
If you need an SSM or other GE MRI parts immediately, you can request a part with the button below, or call our Parts Hotline directly at 1-877-621-2887, Mon.-Fri. 7:00am to 8:00pm EST.