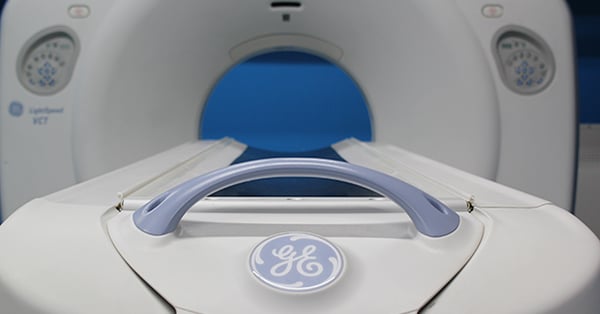 There was a time when access to strong imaging technology in the US started at seven figures; $1M, $1.5M, and even $2M in up-front cost. Now, however, imaging facilities are able to purchase more technology with less up-front capital than ever. A veritable "Who's Who" of imaging equipment upgrades across all modalities, from the medical field's most prominent manufacturers is available and, in many cases, with most of the logistics and warranty trimmings attached.
To help you in the search for your next piece of imaging equipment, we've broken down some of the top choices for all modalities into pricing tiers, starting at $500,000, to $250,000, to $100,000.
Imaging Systems $500,000 or Less
These systems come from the larger modalities- MRI, CT, PET/CT, cath lab- and will typically cost $500,000 or less. In this price range, purchase includes the equipment, delivery, rigging, project management support, installation, applications training, chiller, and a 1-year service warranty.
Siemens Espree 1.5T MRI, 70 cm bore, Total Imaging Matrix (nearly all configurations)
GE 23X 1.5T MRI
GE 750HD & Optima 660 CT with axial overlay
GE 3100, 4100 & 3131 bi-plane digital cath lab
Phillips FD10 & FD20 Cath Lab
GE PET/CT Mobile
Imaging Systems $250,000 or Less
Systems in this category are perhaps a few years older or come from smaller, less involved modalities like R/F and mammography. They can be found on the secondary market for $250,000 and below. Like the previous tier, purchases include equipment, delivery, rigging, project management support, installation, applications training, chiller, and a 1-year service warranty:
GE 2100 cardiac digital cath lab
Siemens Symphony 1.5T MRI
GE 9.1-15X MRI
Phillips Panorama 1.0T MRI, one of the most popular high-field open MRIs to date
GE Lightspeed 16-slice mobile
Siemens Sensation 64-slice CT
Toshiba Aquillion 64-slice CT
Phillips Brilliance 64-slice CT
GE Essential 3D tomography digital mammo
GE 500D R/F room
Imaging Systems $100,000 or Less
Coming from the smaller modalities, but often paired with upgrades and features that make a big difference, these systems typically cost $100,000 or less. As before, purchase includes equipment, delivery, project management support, installation, and a 1-year service warranty:
OEC 9900 9" and 12" GSP C-arms
Hologic Selenia digital mammo
GE Essential digital mammo
The Takeaway
The options available now are more diverse than ever. Across all modalities there are price points that can meet you where you are and still provide you with dependable equipment that allows your facility to take a step forward in technology.
If you're in need of an upgrade while carefully managing capital expenses, our team would consider it a privilege to talk through the various vendors and the benefits each brings in any category of the imaging spectrum.