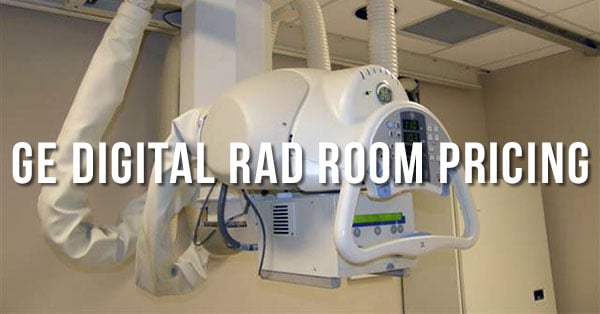 Whether you're jumping into digital radiography (DR) for the first time or coming back for another round, the benefits of DR are clearly a great choice for your facility. On top of that, with a generation or two of DR systems behind us, the secondary market has a variety of refurbished DR units that are available at prices far more affordable than new.
Given their success in other modalities, it comes as no surprise that GE is a leader among DR manufacturers. To help you narrow the options down, we'll focus on the prices of refurbished GE digital X-ray systems below. Please note: these prices include installation of the system and a 1-year service agreement.
GE Digital Radiography Prices
All the following systems are digitally capable from the factory. If you'd like to explore the option of purchasing a DR detector to pair with an analog X-ray system, we can help with that too.
Discovery XR 656: $125k - $145k
Definium 8000 (with table): $75k - $90k
Definium 8000 ( wall stand only): $65k - $85k
Definium 5000: $45k - $60k
Revolution XRd: $50k - $70k
If you'd like to learn more about GE digital rad options, check out the links below.