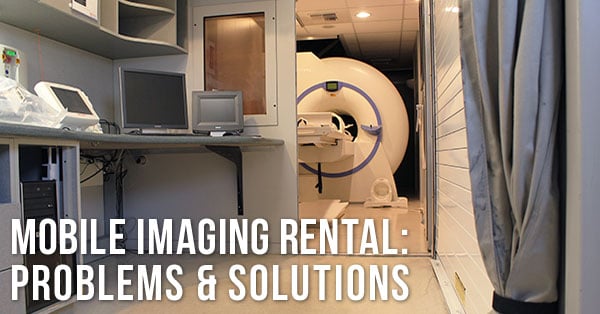 There are a lot of circumstances that lead imaging facilities to consider renting a mobile system. Some of these circumstances come with challenges that can be, to put it mildly, stress-inducing. When these challenges come up, you needn't worry- there are answers to your questions and providers who can accommodate.
The video below shows four of the most common problems mobile imaging renters have and how they can be resolved or avoided altogether.
4 Mobile Rental Problems & Solutions
If you'd like more details on the problems covered in the video, see these resources:
• 3 Ways to Select the Right Interim Mobile Provider
• Power Requirements for Mobile Diagnostic Imaging Equipment
• Mobile Imaging Setup: What to Expect
• How to Prepare Your Site for a Mobile CT Rental
• How to Prepare Your Site for a Mobile MRI Rental
If there's a mobile imaging need on the horizon for your facility, we're ready to help. Use the button below to tell us about your project and reserve a system.