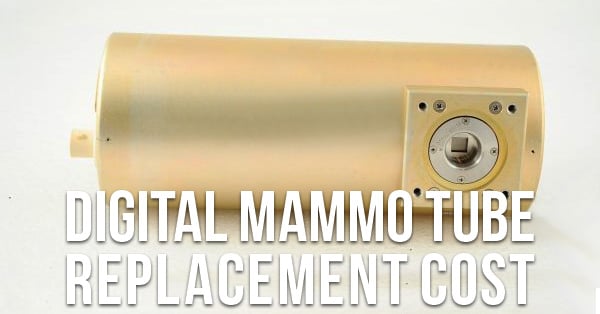 If your digital mammo machine's X-ray tube is on its way out or, perhaps, has already failed, you should know that contacting the original manufacturer for a replacement is just one of the sourcing options available to you. It is also, in the majority of scenarios, the most expensive one.
Below you'll find current average prices for X-ray tubes from the most popular digital mammography systems. Pricing for both new OEM and after-market tubes and used tubes from independent parts providers is included.
The Numbers
GE 2000D
GE DS
GE Essential
New OEM
$27,200
$33,000
$38,000
$12,000
$25,500
Used (2-3 y.o.)
$7,000 - $9,000
$13,000 - $15,000
$12,000 - $14,000
$6,000 - $8,000
$9,000 - $11,000
Used (4-5 y.o.)
$4,000 - $7,000
$11,000 - $12,000
$9,000 - $12,000
$4,000 - $6,000
$6,000 - $8,000
New Aftermarket
$10,000
$18,000
$22,000
N/A
N/A
The Takeaway
At some point, your X-ray tube will need to be replaced. The good news is that it doesn't have to cost $30,000 or more each time you replace it. On top of that, X-ray tubes are just one class of mammo replacement part that is available from independent providers.
You can see average pricing for other major components as well as mammo service tips in some of our other articles.
GE Senographe Essential Digital Detectors: Lifespan and Cost Info
Hologic Selenia Detector Cost, Lifespan, and Replacement
Siemens Mammomat Novation Detector Error Codes? Try These Steps
How to Rotate a GE 2000D Mammo Gantry Without Power