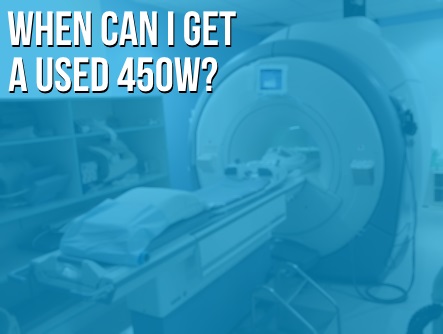 Top-notch image clarity, high patient comfort, efficient workflow; admittedly, the GE 450w 1.5T is a pretty awesome MRI scanner. Unless you're holding out for 3T technology, it probably wouldn't hurt your feelings to see one of these land on your loading dock tomorrow.
Trouble is, they're still quite new, quite pricey, and quite rare. So, when will used GE 450w magnets be available?
As a used and refurbished MRI dealer, we make a point of keeping tabs on this sort of thing. Below is our educated guess on what to expect and when to expect it.