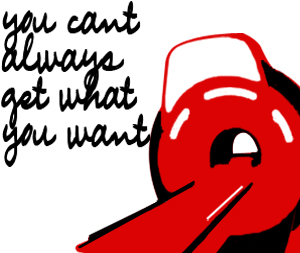 "You can't always get what you want..." sang the Rolling Stones (quick… what year/what album?) and although they probably weren't talking about used MRI scanners, it certainly holds true in this industry. At this time, there is no shortage of high-quality, late-model pre-owned imaging equipment available throughout the world. If you do some proper due-diligence you can save a lot of money, and in many cases a lot of time by capitalizing on these opportunities. But you can also WASTE a lot of time trying to find systems that are either not plentiful on the market yet, or in such demand that they move instantly and at inflated prices.
Here are some examples of rare used MRIs and some viable alternatives to them if you just don't have the time (or the money) to keep digging. This is one person's opinion of course, but as someone who deals in the secondary MRI Market every day, this is how I see it! It goes without saying, if YOU have one of these systems, and are considering selling it, give us a call because the time to sell your used MRI is now (they won't be rare forever).


Number 5: The Hitachi Airis II


Substitute: Siemens Concerto
These systems both employ permanent magnets, which are very reliable, don't utilize helium, and will keep your electricity and maintenance costs low. Especially in the case of the Airis II, these MRI's had a fairly large install base, so there are many third party options for service and parts available as well. However, they are open MRI's, so they don't have the high tesla strength of a super conductive unit but in many cases, and for many applications, they may be more than enough.
Number 4: The Siemens Open C


Substitute: GE Ovation
Two more Open MRI's with permanent magnets offer everything that the Airis II and Concerto will, but operate at a higher (.35T) Tesla strength. These units offer "phased array" coils, higher-end electronics, and more powerful gradients then some of the older permanent magnet MRI's. They are also heavy, and the higher tesla strength means that special care (and often times expensive materials) must be used when moving these out of and into a facility. Though popular at this time, there were not many of either unit installed, so less options for 3rd party service and/or parts
Number 3: GE 1.5T EXCITE HD 8 Channel


Substitute: Philips Achieva 1.5T 8 Channel
In the never-ending quest for more "signal" and less "noise" in MRI scans, you can either increase the signal with a 3T or decrease the noise, using multi-channel coil technology. These 8 channel systems are popular world-wide and typically can be bought for much less than a 3T system. The GE EXCITE HD enjoys a wide install base and there are plenty of 3rd party experts who can do professional AND economical work on them. However, they are still quite new on the secondary market and some are just now coming off 5 year leases. Parts can still be expensive and sometimes the OEM is the only resource. This is changing quickly though and we should begin seeing more and more of these in 2012.
Number 2: Toshiba Vantage XGV 8 Channel


Substitute: GE 1.5T EXCITE II
Toshiba has long been known for their CT's and only recently made a significant splash in the MRI marketplace with the Vantage line. These magnets have a 65 cm bore and thus a more "wide open" feel. The 8 Channel coil technology for both the Vantage and the EXCITE II makes both these systems a good choice and at a lower cost than the GE HD or the Achieva 8 Channel.


Number 1: Siemens Espree 1.5T


Substitute: Siemens Avanto
The Espree may be the single most sought after MRI on the market today. Its wide 70cm bore, ease of use, efficient magnet and great image quality make it the first choice for many buyers. As a result they are not easy to find. Avantos don't have the wide bore, but for groups who can still accept the traditional 60cm bore size, these systems are extremely popular and renowned for being a breeze to use!
By all means check with multinational pre-owned/refurbished equipment dealers (like Block Imaging) to see what's out there. And if your timing is right (with a little luck) you may very well get what you want! But if its just not out there, it is 100% true that if you try sometimes… you might find… you'll get what you need!!
.........................
Steve Rentz is the Product Manager for MRI Scanners at Block Imaging. He is also a husband, father of 3, triathlete, woodworker, and barbecue master. Steve's goal is to earn each customer's trust and business by specifically addressing the needs of their unique project.