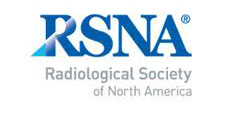 The RSNA annual meeting is less than a month away… Which means it is the perfect time to give you a few tips to help make the most of your RSNA visit to Chicago! Read all the way to the end where I reveal my top secret RSNA tips (you can thank me later when you visit the Block Imaging booth).


First Things First… The Basics
I highly recommend making the most of RSNA's attendee resource page that answers common questions about education, registration, housing and travel.
To Do List:
Register
Book hotel
Book travel
Create your own personal itinerary of meetings and must-see exhibits (like Block Imaging!)
Save all important details to your mobile phone! Which brings us to…


Be in the Know On The Go… Mobile Tools

RSNA has a handy mobile site for easy viewing from your smart phone. You should definitely bookmark this address on your phone for reference on-the-go >> m.RSNA.org
NEW THIS YEAR… You can text RSNA staff your questions! Send your text to 36263 with "RSNA" followed by your question.
Example: Send text to 36236 >> "RSNA In which hall is the Block Imaging exhibit?"
You should receive a text reply along the lines of "Block Imaging is booth #606 in the Lakeside Center".


Save Money on Your Next Imaging Project… We Are Here to Serve!
Please do stop by to see us at the Block Imaging booth, #3009. Come say "hi", tell us if this blog post was helpful and let's discuss how we can assist with your next imaging project. And just as The X-Ray Chic said after her RSNA 2010 visit to the Block Imaging booth… we think you'll find our team "phenomenal"!


My Top Secret RSNA Tips Revealed!
#1. Amazingly comfortable shoes – Hands down this is muy importante. Not sorta comfortable shoes. You need amazingly comfortable shoes. Believe me. After 7 years of RSNA meetings, being on my feet from 8am to midnight running around Chicago and McCormick Place for a week, this is the single most important tip I can give you. Invest in the most comfortable pair of shoes that you can both afford and bring yourself to wear out in public.
No lie, I've been doing research on comfortable dress shoes for 2 weeks now. Ladies, here are the resources that have been most helpful to me on my quest for the perfect shoe to get me through RSNA 2011:
Men, my apologies that I am not more of a help to you here other than suggesting that you bring a variety of Dr. Scholl's shoe inserts for even your most comfortable shoes. I am also hoping that revealing my favorite restaurants and steakhouses will also more than make up for my lack of knowledge and advice in men's shoe recommendations.
#2. Dinner reservations – If you are looking to dine with a group of 4 or more for dinner and prefer to eat any time before 9pm, I highly recommend making dinner reservations. Over the years I have built up quite a list of fine eating establishments to choose from during the RSNA annual meeting week so I thought I'd share a few of our team favorites with phone numbers to make it easy on you:
| | |
| --- | --- |
| Harry Caray's Steakhouse | 312-828-0966 |
| Chicago Chop House | 312-787-7100 |
| The Saloon | 312-280-5454 |
| Fogo de Chao | 312-932-9330 |
| Brazzaz | 312-595-9000 |
| Maggiano's | 312-644-7700 |
| Giordano's Pizza | 312-951-0747 |
| Grand Lux Cafe* | 312-276-2500 |
*Added per the request of our
resident sweet tooth
who highly recommends that you save room for the beignets dessert, "
essentially the world's classiest donut
" (his words, not mine).
For finding even more restaurant options and making reservations from your phone, I recommend the OpenTable mobile app.
So there you have it. Yes, our team has many more suggestions for great dessert places, karaoke hot spots and more... Feel free to add your own suggestions too as a comment below. See you soon in Chicago!
Want to schedule a meeting with one of our Imaging Solutions experts? Request a time here >> Schedule RSNA Meeting

............................
Meet the author: Krista Kotrla