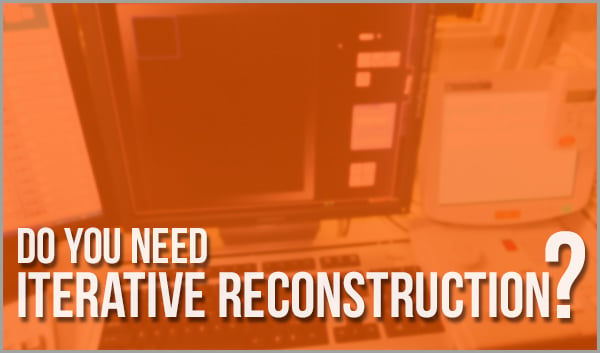 Iterative reconstruction (IR) is a relatively recent development in CT scanner technology. All the major manufacturers have integrated it into their product lines as well as registered a trademarked name for their individual IR software: ASiR (GE), IRIS (Siemens), iDose (Philips), AIDR (Toshiba).
It's always great to see CT technology take new steps and open new possibilities but, for anyone running a system that doesn't have the latest technology, the introduction of new features begs the question, "Do I need it right now?"
As much as we'd love to give a simple yes-or-no answer, whether or not your facility needs iterative reconstruction depends on your short-term goals.