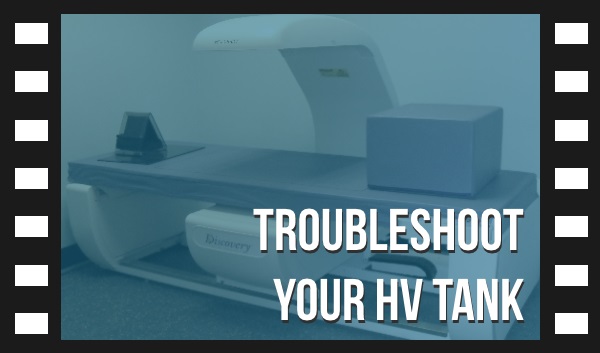 Is your Hologic DEXA machine locking up, tripping breakers, or showing streaks and lines in your scanning field? If so, you might have a failing high voltage (HV) tank.
These symptoms, and the subsequent failure of your HV tank, are frequently due to oil leakage from the tank. Oil leakage can accumulate in the X-ray cup, restricting X-ray emission. It can also lead to electrical arcing, which can shut your system down or damage other components.
Watch the video to see how your daily QC tests can show you if your DEXA machine's HV tank is at risk of failure.